Promotions & Featured Products
70th Anniversary Raffle
Throughout the next 6 months, Aireco is raffling off three rounds of prizes to some lucky customers. Each prize pack will have multiple winners. Prizes packs include a RTIC 65 CT Hard Cooler, RTIC Backpack Cooler & Jacket, and a Solo Stove Bonfire.
Learn More about the Raffle Contest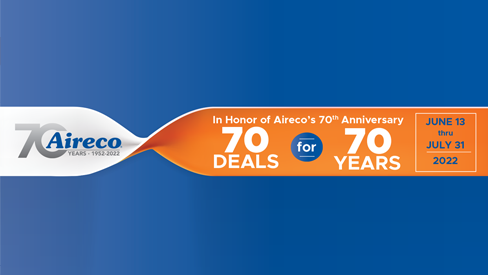 70 Deals for 70 Years!
In honor of our 70th Anniversary, we're offering 70 deals for 70 years. This is just one of many promotions we will be running throughout the remainder of 2022, so keep an eye out for updates!
*While supplies last; promotion runs June 13 – July 31, 2022.
SpeedClean Bundle Deal
Aireco is currently featuring 2 SpeedClean Bundles
Purchase the CoilShot® Condenser Cleaner Gun (Part# SCCS100) and the CoilShot® 3 ft. Coil Cleaning Wand (Part# SCCSWAND) together and get the CoilShot® Tabs (Part# SCCSTABS)

FREE

!
Purchase the CoilJet® Portable Coil Cleaning System (Part# CJ-125) and get one gallon of SpeedyFoam® Cleaner (Part# SC-FCC-4X1)

FREE

!
Promotion details – Program runs July 13 – July 31, 2022.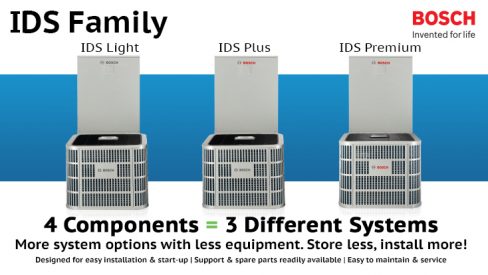 Bosch Inverter Ducted Split Family - In Stock
The Bosch Inverter Ducted Split Family provides supremely efficient comfort by adjusting compressor capacity rather than a simple on/off control like other units, thereby reducing operating costs and saving you money. With enhanced humidity control and higher efficiency, the performance of the Bosch IDS Family provides you with maximum comfort with minimum energy usage! Our system's intelligent features work in tandem with your thermostat to automatically adjust to your preferences, while integrated sound-dampening features keep the units nice and quiet for your peace of mind.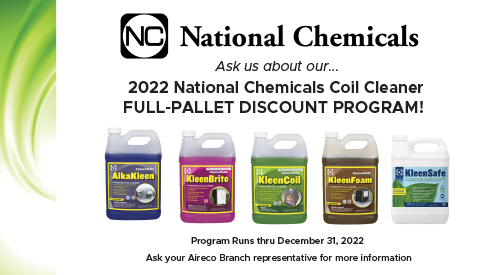 National Chemical – 2022 Pallet Discount Program
2022 National Chemical Coil Cleaner Full-Pallet Discount Program. Click here for full details.
Program runs thru Dec 31, 2022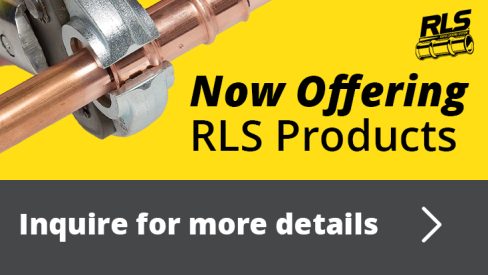 Now Stocking Rapid Locking System Products
RLS Press Fittings allow you to create a durable and dependable mechanical connection in as little as 10 seconds. This will save you a lot of time and money. In fact, skipping the brazing step speeds up the installation process by up to 60%!