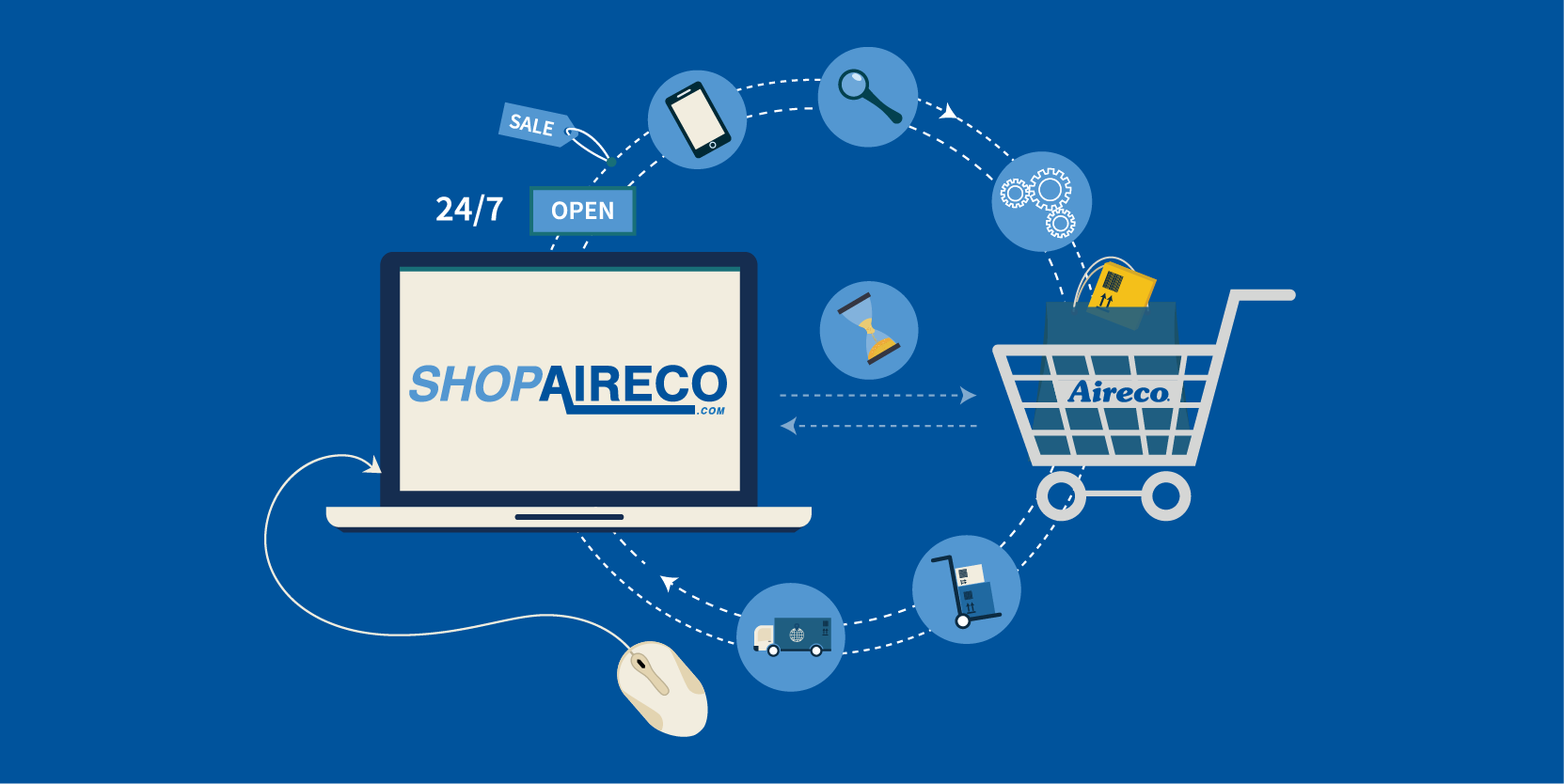 ShopAireco.com is your local Aireco branch at your fingertips with up to the minute information on inventory, pricing and much more. Simply log into ShopAireco.com and search the products, place orders, view pricing, track invoices and create custom shopping lists. Think of ShopAireco.com as an extension of the great service you already receive at your local branch with the convenience of a 24-hour online shopping experience.
Features and Benefits:
Up to the minute information

ShopAireco.com lets you check inventory and pricing in real time so you can get the items you need when you want them.

Create custom shopping lists

Customize shopping lists with titles and descriptions keep organized for each job, repeat orders or save items for later.

Easy product searches

Search for items from Aireco's product catalog with the easy to use search bar or browse items within a category.

Invoice search feature

Save time by easily searching for invoices. Search by order number, date or PO number.

Sale Items

Easily view and search Aireco's sales items located under the Shopping List section for easy access to products featured in seasonal promotions.
Click Here to Visit ShopAireco.com
For Questions Email: onlinestore@aireco.com