Aireco's Midstream Residential HVAC Program
Utility Rebate Program through EmPOWER Maryland

Earn utility rebates up to $550 on High Efficiency HVAC Equipment on Residential Installs!
Aireco has partnered with the following utility companies BGE, PEPCO and DelmarvaPower; and EmPOWER Maryland, by offering residential utility rebates up to $550 for the purchase and installation of energy-efficient Ductless & Unitary HVAC equipment.
Here's how it works:
Contractor must purchase energy-efficient residential ductless or unitary HVAC equipment through Aireco Supply, Inc.
Contractor confirms that the homeowner has residential service provided through one of the participating Maryland utility companies: BGE, Pepco or Delmarva Power.
Qualifying high efficient HVAC equipment on residential installs must have an AHRI rating and meet the following criteria: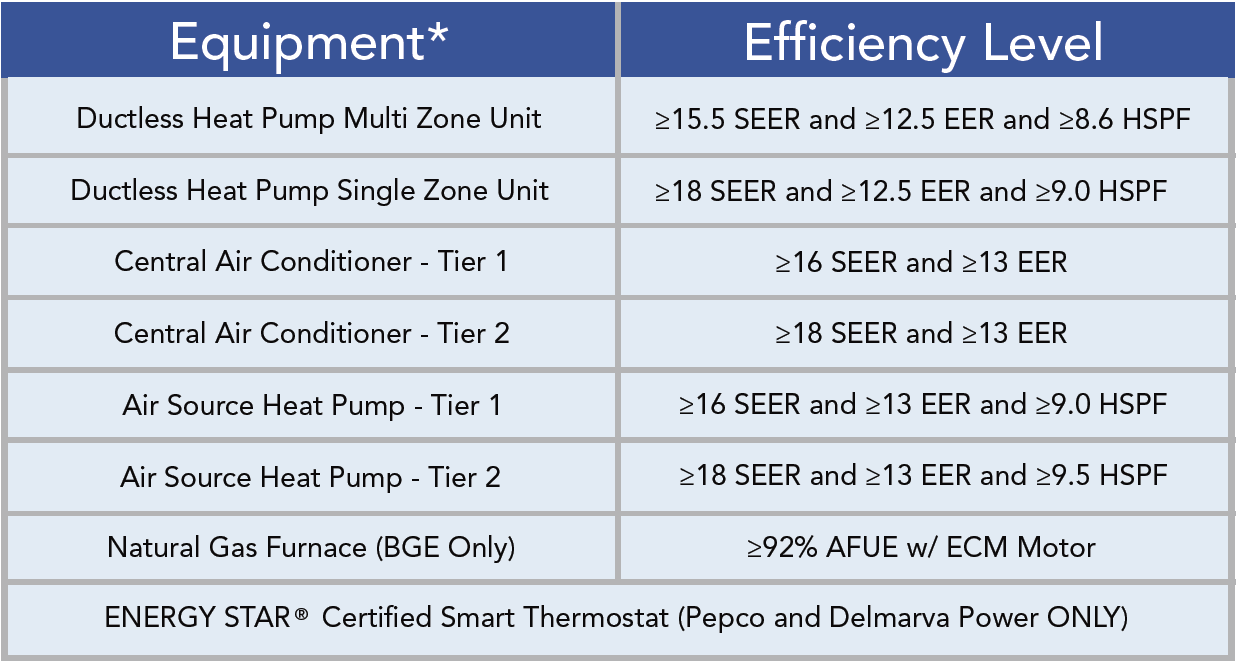 Click the link below to fill out the claim form.
Once claim is validated and approved, credit will be issued to the contractor
Click Here to Submit Claim Form!
Questions? | Email: HVACMGR@aireco.com

Effective November 1, 2019 | Subject to change without notice. | Allow 30-45 days for processing from the time of submission.